User:Jonathan Cline/Notebook/Sensomatic/20130323
From OpenWetWare
(Difference between revisions)
Line 57:
Line 57:

http://wiki.biohackers.la/files/thumb/2/2b/N2-ase.png/500px-N2-ase.png

http://wiki.biohackers.la/files/thumb/2/2b/N2-ase.png/500px-N2-ase.png

+
+
+
+

Assuming we've got a potential soil sample which might contain the desired bacterial strain..

Assuming we've got a potential soil sample which might contain the desired bacterial strain..

Line 66:
Line 70:

* Problem : Lather, rinse, repeat until the sequence matches.

* Problem : Lather, rinse, repeat until the sequence matches.

-

Then finally begin the real experiment with the target bacteria!

+

Then finally begin the realexperiment with the target bacteria!

Line 79:
Line 83:

= Engineered Biology - Let's Do Something "Simple"=

= Engineered Biology - Let's Do Something "Simple"=

-

* Let's Automate this as a bio-protocol and remove the busy-work!

+

Let's Automate this as a bio-protocol and remove the busy-work!

-

** This time let's build an arbitrary liquid-handler that can move drops anywhere!

+

 

-

*** ¿AC Electrowetting Actuation of Droplets on a Digital Micro¿uidic Platform¿

+
-

***¿Rapid Prototyping in Copper Substrates for Digital Microfluidics¿

+

 

-

* Problem: The droplets can only be moved by switching electricity by hand.

+

*

-

** U-Toronto & UCLA: (A grad student's hand.)

+

 

-

** Jonathan: I'll use electronics & software.

+
+

 

+
+

 

+
+

 

+
+

's

+

 

+

-!

+

 

+
+

 

+

* by hand.

+

** .

+

**

+

 

+

:

+

 

+

'.

+

 

+
+

 

+

 

===Jonathan's version===

===Jonathan's version===
---
Revision as of 23:12, 27 March 2013


Microbiology Controller Board: The Sensomatic
2009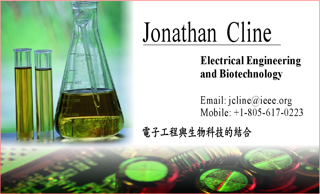 Engineered Biology - Let's Do Something "Simple"
Make biology easier to engineer
Make biology more reliable to engineer
by:
Methods: Improving the means and methods for bio/synthetic design;
Predictability: Improving repeatability and trust of experimental results and procedure;
Reusability: Engineering biological components and biological tools to be reusable across designs or across experiments.
for:
Increased productivity

Less busywork, more Design time
Less human interaction means less human error

Decreased financial cost

More experiments possible per day per person per lab
(Contrary to popular belief, lab techs are not "free")
Engineered Biology - Let's Do Something "Simple"
Let's perform a cell culturing experiment and isolate some bacteria for bioengineering targets!
Cory Tobin 2012 (LA Biohackers ; Cal Tech)

Nitrogenase Directed Evolution

"The directed evolution of a thermophilic nitrogenase ... so that productivity of farmland crops would not be dependent on a non-renewable resource whose price can fluctuate drastically due to speculation, weather or global conflicts."
Sounds great!
Engineered Biology - Let's Do Something "Simple"
Assuming we've got a potential soil sample which might contain the desired bacterial strain..
Problem : Culture the soil samples which might grow something.
Problem : Identify if something grows.
Problem : Isolate the bacteria which grows.
Problem : Identify if the bacteria is the desired strain.
Problem : Lather, rinse, repeat until the sequence matches.
Then finally begin the real experiment with the target bacteria!

These are lab automation and scalability problems.
Also known as Environment Bring-Up Issues (industry slang).
Engineered Biology - Let's Do Something "Simple"
Let's Automate this as a bio-protocol and remove the busy-work!
Cory's First Solution
Arduino breadboarded with various electronics and hand-wired connections.
"Found out the arduino has all these limitations and is junk."
Wasted months.. just to set up the environment to do the real experiment.